New eBook: Health Trends, 2019
Strikersoft has just released the swedish version of eHealth trends, 2019. An english version will soon be available. 
eHealth continues to break new ground. Many of the innovations previously discussed only in theory or tested only in pilot projects are beginning to play a role in everyday care.
Download eHealth Trends, 2018 to learn more about innovative research, how networking strengthens the links in the care chain and why curing diseases is now an outdated approach.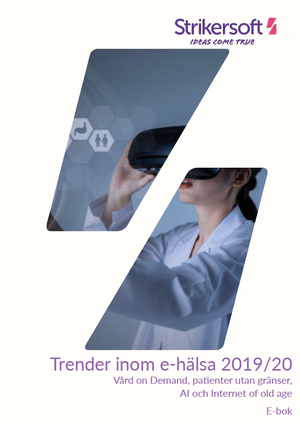 Download this year's edition of Trends in eHealth and keep up to date with the latest in AI, digital clinics, genome editing and more.