Strikersoft and Zoom sign cooperation agreement on video integration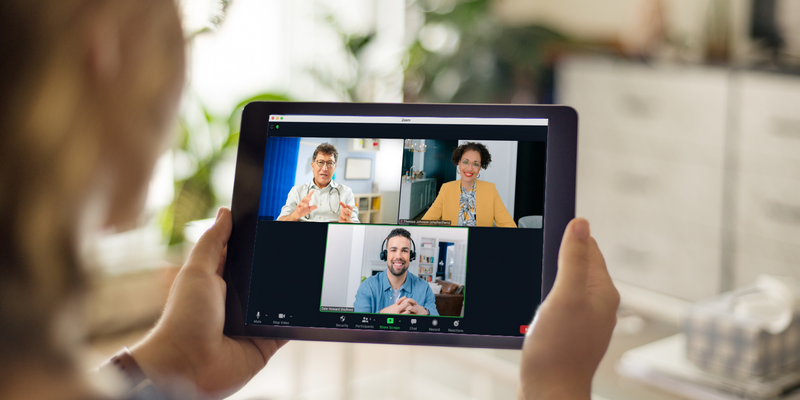 Strikersoft and Zoom have entered into a Partner Agreement where Strikersoft integrates Zoom's video solution into its applications. 
First out is Strikersoft's healthcare system SwipeCare®, where Zoom's video solution becomes an integral part of the healthcare work process.
Next generation video solutions
— With Zoom, we take the next generation of video solutions into healthcare, says Fredrik Eriksson, Manager Clinical Collaboration at Strikersoft. We have been looking for a long time for a solution that can be integrated into the daily process flow, is secure with, among other things, anonymization of traffic, and contains the functions you are used to from your regular video meetings.
All the advance functions in Zoom
With Zoom in SwipeCare®, healthcare professionals have direct access to the advanced functions in Zoom e.g., a multi-party video where the doctor and patient during a video call easily connect a relative or an additional caregiver for an expert opinion. The fact that the video solution is integrated means that the care staff does not have to log in to a separate system to use video and that you get seamless integration with the medical record system with the appointment booking feature, medical records & questionnaire management.
Safe integration
— Finally, we have found a partner in Sweden who can integrate our video solution in a safe way for healthcare, says Markus Nelson, Account Executive Enterprise at Zoom in Sweden. We have many years of experience in video solutions for healthcare from other parts of the world, and it will be very exciting to be able to bring these into Swedish healthcare.
User case for home monitoring
At Vitalis, the Nordic region's leading eHealth conference, 17–19 May, Strikersoft, Zoom, and Optilogg present a joint user case for home monitoring with video, automated care processes, patient portal, and sensors. The solution is planned to be commissioned during the summer of 2022.
About Zoom's video solution
The solution that is delivered is security-rated, GDPR-safe, with the highest security rating on the market today. Zoom is today a leader in security with most certificates and 256AES encryption with E2E encryption as standard in all types of meetings. The opportunity to identify oneself with standard products such as Bank ID and Freja in meetings means that confidentiality is maintained between patient and caregiver.