mHealth
Apps, Wellness & Healthcare – Health for Whom?
An enormous number of health-related apps are available nowadays, designed for different purposes and areas of application. They might record how far users run, help them quit smoking, or help improve their well-being using mindfulness, for example. Others are intended to help users improve their health or prevent illness by supporting them during rehabilitation, helping them take the right medication at the right time, or preventing fall-related injuries. Still others focus on lifestyle and on documenting, measuring, tracking and modifying a user's exercise, sleep, mood or eating habits. A third group of apps aims to establish diagnoses, treat illnesses or investigate physiological processes. These apps are classed as medical devices and so must follow a special set of regulations and also be CE-marked within the EEA. Nevertheless, there are many, many apps available that do not meet these standards. Health and wellness apps might have been developed by either enthusiastic amateurs, large companies, or university-based research teams, and it is difficult for users to determine whether or not an app's creator is both reputable and knowledgeable.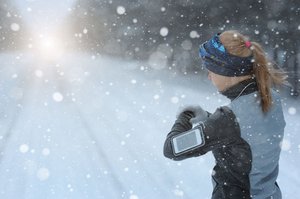 At times, a distinction is made between health apps and wellness apps, with the wellness app category covering those that focus more on planning meals and counting calories, documenting exercise and motivating users to follow the health advice that the particular app promotes, for example. Those classed as health apps generally have an aim more directly connected with preventing or treating illness and supporting different types of patient groups. There is a large grey area in between, however, and, at present, there is no clear definition, nor control of, which apps actually have some form of scientific backing behind them. For example, a diet app might prove to be an effective tool for a person who needs to lose weight prior to an operation, wants to lower their blood pressure, or consume more folic acid, whereas for a person with an eating disorder, this type of app might instead exacerbate their illness, cause relapses, or nurture behaviour that is far from healthy. For this reason, it is important to establish a separate category for apps that are either created or used within the healthcare sector, or that have been developed and evaluated by experts in the field and tested on a specific target group.
     Sigrid Stjernswärd is a senior lecturer at the Department of Health Sciences at Sweden's Lund University and is also a member of an interdisciplinary network that focuses on eHealth. She believes that the lack of an effective means by which to quality-assure and control these kinds of apps is a problem. She explains:
     "Only a minority [of apps] are evidence-based and many have no basis in any accepted theories or methods in the field in question. They might claim to offer mindfulness therapy, for example, but have no real basis in mindfulness techniques – perhaps only a small component – while the rest has nothing to do with the treatment supposedly offered."
Quantified Self & Health for Me – Documenting Movements Gaining Ground
It has long been observed that some kind of quality certification is needed to improve safety and help both healthcare workers and patients find reliable apps. With this in mind, the Swedish eHealth Agency is currently working on a possible solution in the form of its Health for Me service. Thanks to the service, in 2017, private individuals living in Sweden will be able to connect their apps to a personal account and gather their health data on a common platform. Before any apps are allowed to connect to the service, however, they must first undergo a quality control conducted by the Agency. If an app meets the requirements, an agreement will be signed and it will be made available to users within Health for Me. The Agency has also set up a test environment where developers who want to start building apps prior to the launch of the service can test their ideas.
     Regardless of the type of app, the healthcare sector must adopt a position on each of the different tools used by patients, both so as to be able to either recommend or advise against their use and also to benefit from all the information, documentation, communication and treatment options that mHealth has to offer in the future.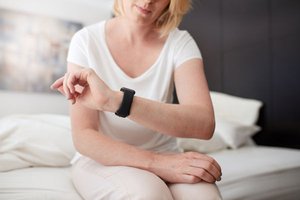 These information-gathering tools also form the underlying basis for what is known as the Quantified Self movement; that is, the phenomenon in which individuals use apps and other technological equipment to gather large amounts of data on themselves and to map and track their personal variables and observe trends over time. In addition to the great interest they have generated among users, these tools are also very useful from healthcare and research perspectives. Phones, watches, tablets, pulse meters and the patients themselves hold enormous amounts of data that have been collected continuously over long periods of time. 
     Currently, however, there is no effective way for healthcare providers to make use of this information. It makes no difference that a patient has logged their blood pressure three times a day for two straight months if there is only one blood-pressure box in their journal to fill in after each check-up. Replacing the classic tick boxes on paper forms with mobile self-evaluation questionnaires not only saves time but also opens up the opportunity to gain a comprehensive overview of results over time. With the right tools, different kinds of health diaries could be transformed into side-effect registries or diagnosis detectors. Likewise, using rating scales on a tablet would allow a doctor or psychologist to enter a patient's responses directly and quickly receive a preliminary summary of the results. What's more, they would no longer need to sacrifice proximity to and contact with the patient by sitting at their desks with their backs turned, staring at a computer monitor. 
     So, what does all of this mean for healthcare? In short, mobile tools can help patients, healthcare staff and researchers to create a more dynamic and flexible healthcare system, on the condition that we learn to seize the opportunities, understand the risks and see the potential in no longer needing to reduce our physical health to a tick in a box.
mHealth – Vision vs. Reality
In keeping with the Swedish government's vision, a concerted effort will be made at the national level to promote Sweden to the position of world leader in eHealth by 2025. Businesses and organisations will launch a large number of apps and other mobile solutions for use by private persons. Nevertheless, the reality is that the majority of healthcare-oriented products will have difficulty finding more than a handful of users within the healthcare sector who are willing to integrate their use into daily work practices.
     Healthcare organisations will struggle to find innovative ways to integrate mHealth into their care processes. What's more, the majority will fail to derive benefit from and successfully implement their efforts beyond the most immediate sphere and to turn temporary projects into long-term initiatives and mHealth into a natural part of healthcare services. Still, a handful of apps will overcome the challenges, gain a solid user base among both private persons and care providers and take the lead in both mHealth and efforts to make Sweden number one in eHealth – an interesting and dynamic development that will be interesting to watch.