Telecom/IT
Smart analyses of big data from connected devices give improved decision support for optimizing operations and finding new business opportunities.

Strikersoft is certified channel partner and system integrator of Novatti's award winning payment solution system. The system is based on a flexible platform and covers a wide range of applications, ranging from mobile money transactions with several stakeholders, to handling of vouchers for gaming companies. Strikersoft has successfully conducted several modification and implementation projects with clients across Europe. 
STRIKERFEED
New business models for digital media
The business models for digital media is currently undergoing drastic change. Peter Hanebäck, Executive Director of Strikersoft's latest customer Mediasmiths, explains what's happening in the industry.
Watch the Tesla and Wittra breakfast seminar
Did you miss the breakfast seminar "Från V8 till Varför - Bilbranschens förändrade affärsmodell" with Tesla and Wittra on 21 November? Watch it here.
The seminar was streamed on Periscope (Twitter) in Swedish. Watch it here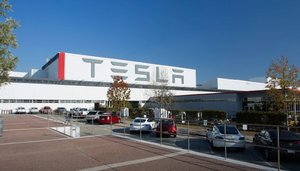 CUSTOMER CASES