Strikersoft discuss obstacles to innovation in eHealth in Almedalen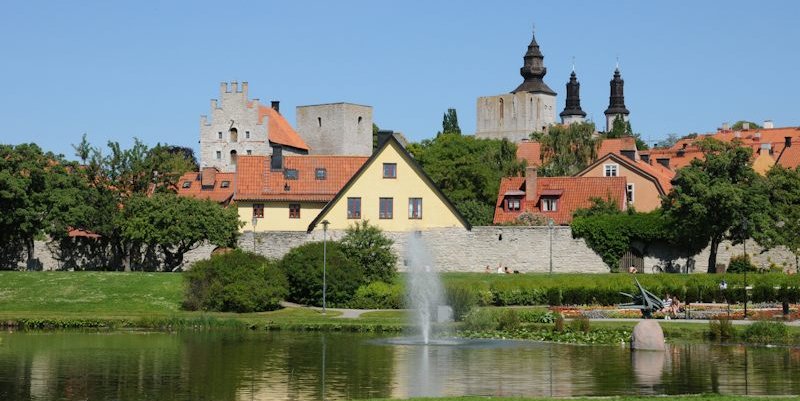 Come visit Strikersoft's seminar in Almedalen Tuesday 4 July at 15:30 - 16:30 on eHealth, or book a meeting with us for a fika or lunch in the sun.
Obstacles to Innovation in eHealth – How Do We Get Everyone Involved?
Strikersoft is organizing a seminar in Almedalen: "Innovationshindren inom e-hälsa – hur öppnar vi dörren för alla som vill vara med?" ("Obstacles to Innovation in eHealth – How Do We Get Everyone Involved?") at St. Hansgatan 18 Tuesday, 4 July from 15:30 to 16:30. The seminar is in Swedish and will discuss the challenges of introducing eHealth in organizations, and what can be done to overcome rigid structures and ingrained habits.
Participants:
Elisabeth Norén, Head of Geriatrics at Löwenströmska hospital, Praktikertjänst N.Ä.R.A.
Daniel Andersson, CEO, CompuGroup Medical Sverige AB
Hans Winberg, Secretary General  Leading Health Care
Fredrik Eriksson, Senior Medical Advisor, Strikersoft
Venue: S:t Hansgatan 18, Visby
Time: 4/7, 15.30-16.30
Discussion topics
Everybody agrees that we need to incorporate minor stakeholders' drive and innovative capacity into efforts to develop eHealth. This applies to both entrepreneurial companies and healthcare staff alike. Still, the reality is that obstacles to innovation continue to frustrate attempts to integrate innovative eHealth ideas with existing systems.
In truth, minor stakeholders who want to help revolutionise Swedish healthcare face many major obstacles: connection fees, certification costs and authorisation services as well as hierarchies, traditions and deep-seated norms. The current system was designed to suit large groups and organisations, but if Sweden is to achieve its vision to become the world leader in eHealth by 2025, local stakeholders will need to think outside the box and throw open their doors to encourage widespread participation. That being the case, how do we move on from today's giant, isolated entities and instead begin to think in terms of networks, ecosystems and frenemies? Should we create a fast lane to help entrepreneurs avoid getting bogged down by overly-complicated systems and expenses? Do we need a "free zone" for progress-oriented healthcare staff that lets them focus 110 % on developing patient-focused care through eHealth?
David meets Goliath, innovation meets established practice – how do we overcome the obstacles to innovation?
So join the discussion and share your own experiences.
Refreshments and mingle are also included. Welcome!