Life and business critical, under the water, for NDE Offshore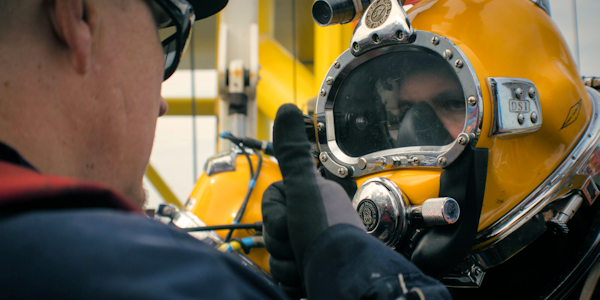 – The inspection of diver's equipment is vital. It literally means life and death for our divers, and is critical for our business, says Anders Strand, Service Manager of NDE Offshore, one of the leading diving and offshore services companies in Sweden.
Just like in aviation, all parts of the diving equipment must be inspected and certified according to international standards. Customers, as well as various supervisory bodies can carry out spontaneous inspections on the ships, and if the paperwork is not in order, they can shut the entire business down.
Overview
Previously, the head office received mails from the ships after each equipment inspection. The information in the mails was then entered into a database, and the crew received a mail when it was time to service the equipment again.
– Our new system provided by Strikersoft has automated this process. Every morning I get a visual presentation of the status of every piece of equipment on board our ships. The red-yellow-green instant overview now means that I can plan the equipment inspections more efficiently.
Mobile
The new system has also enabled a more mobile way of working. The technical manager writes the results of the equipment inspections directly in the system via a tablet that is available on every ship.
50% time savings
Avoiding mails, having a more mobile work process, and being able to enter information directly into the system from the ships, has made the work of inspecting the equipment much easier all round. A first estimate shows a 50% time savings at the head office and a corresponding 10-20% time savings on the ships.
More satisfied customers
– We have also received very positive feedback from our customers, continues Anders Strand. They think it looks professional when we have all the information and documentation on a tablet; and during inspections they appreciate being able to see everything directly on the screen, instead of going through piles of binders full of paperwork. So, even our customers are saving time.
Increased safety
– The new system has been a contributing factor in our reaching an increased level of safety at NDE Offshore, concludes Anders Strand.
The solution for NDE Offshore is based on Strikersoft's Inspection-platform, which is also used in applications for other industries.