UX/UI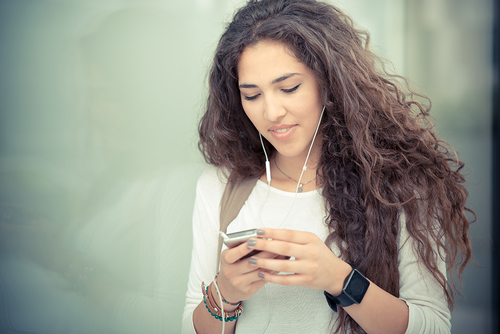 UX, becoming as important as UI
What separates UX and UI is that UX understand instead of measure.
User interface design addresses the graphic visual aspects of the design, such as colours, images, size of text, and design element placement. UI design is measurable in terms of efficiency and ease of use of the system.
In recent years, focus has shifted from UI to UX design. Designing for a good experience is becoming increasingly important. The user experience is about interaction between the user and the app, system or service. The UI design is part of the entirety of UX design. We go from only measuring usability to understanding the whole experience of using the IT system.
Improve before launching
In the UX process we get to know the users by assuming their perspective. We analyse the user's needs, make user scenarios and create prototypes for testing instead of just using a requirement specification. The user is included from the start. Including UX design already during the development phase of the project ensures a good user-friendliness for the product, which facilitates the launch and rollout of the service.
Higher ambitions
From solely working with the direct interaction between the user and the user interface, the UX process takes the design to a higher ambition level. Usage should not only be easy and efficient. It should also be fun and stimulating. There are many goals you want to achieve with UX design, but an important aspect is "playability". The goal in which case being a feeling of wanting to use the service "just one more time," creating a user craving of sorts.
Skilled UX and UI designers
At Strikersoft we have experienced UX/UI designers who work according to best practices ISO Standard for user interface design, whilst daring to think beyond the box and further explore the relatively new area of ​​user experience design.
The main principles of UX design are:
Make prototypes:
It's easier to test, communicate and find new requirements through prototypes. Simple and fast prototypes can be made to visualize ideas for users and quickly get their feedback. Prototypes also make it possible to effectively test how an idea works in practice. In addition, prototypes can facilitate communication with developers by clearly demonstrating how the solution will look and work.
Understanding instead of measuring:
Implementing user-centred design doesn't have to be complicated. It is not always necessary to measure usability in numbers. As the user's experience becomes increasingly important, it's also important to understand and get to know the user. Let the user test IT solutions on their own terms, discuss and analyse with the user what works well with the solution, and what can be improved. Use the insights as a starting point to create an even better user experience.