Strikersoft Kista Business company of the year 2020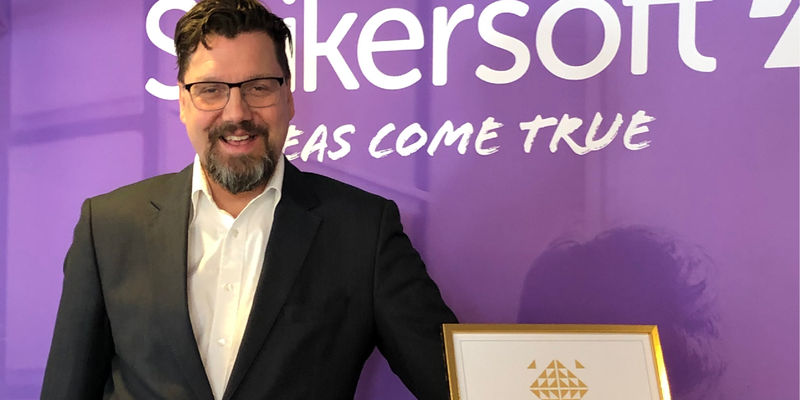 Strikersoft has receieved the award "Kista business company of the year" 
At the first network meeting of the year in 2021,  it was announced that Strikersoft received the honorable award  "Networker of the Year" with the following motivation:
" This year's winner is a Kista company that gives everything to the last drop of blood. 
 Both the CEO and employees are involved in all activities and collaboration groups in the network.
They have shown with great energy a strong willingness to contribute actively to cooperation within the kista business network and with Kista's companies and other actors in Kista". 
 Såväl VD som anställda engagerar sig i nätverkets alla aktiviteter och samverkansgrupper.De har med stor energi visat en stark vilja att bidra aktivt till samarbete inom nätverket Kista Business Network och med Kistas företag och andra aktörer i Kista".
 Därigenom har årets vinnare skapat betydande positiva effekter för företagandet i området. Årets Kistaföretag 2020 är Strikersoft!"
As a result, this year's winners have created significant positive effects on entrepreneurship in the area. This year's Kista company 2020 is Strikersoft! 
"We are extremely proud of the award as "Networker of the Year"  in Kista Business Network,comments  Fredrik Wångberg, CEO and founder Strikersoft
We have had a good development of Strikersoft and networking is an important piece of the puzzle for our success. By contributing yourself, you get back.  Kista has a long history as one of Sweden's largest high-tech clusters and here you will find tech companies, large and small, that are innovative and can through networking exchange knowledge and do business", continues Fredrik