Tim Bray to head up Strikersoft's Safety & Security division
Strikersoft is strengthening its Safety & Security division by appointing Tim Bray as Vice President Sales.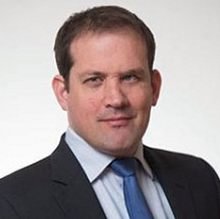 Tim brings with him 20 years' experience in Sales and Sales Management, 17 of those in IT & Telecom in companies such as Cable & Wireless Global, Symantec, Mblox and Edgeware. Prior to that Tim served as an officer in the Fleet Air Arm, Royal Navy.
- The way the world is developing means that safety and security is rapidly growing. I am happy to have Tim on-board heading up the division to ensure we take advantage of our current strong foothold, and develop the area further as technology and customer demands are evolving. As in most areas, digitalization is shaking the landscape, and Tim's background makes him an ideal part of the Strikersoft team to support our customers in taking advantage of these opportunities, and making their ideas come true says Fredrik Wångberg, CEO Strikersoft.