"We have to dare to change" - Fredrik Wångberg on eHealth in Almedalen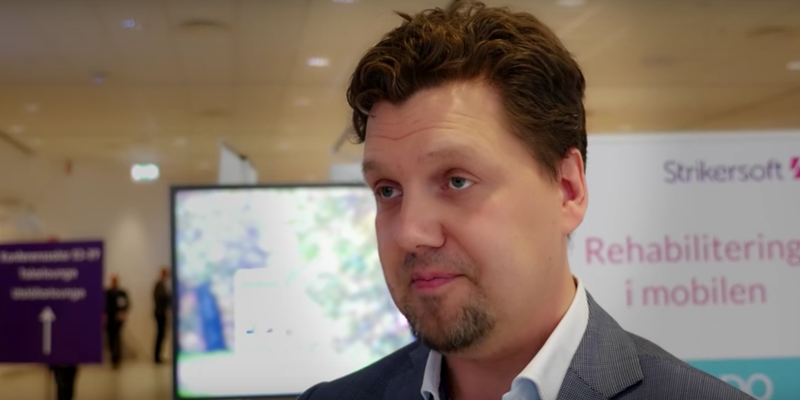 Come and listen to Fredrik Wångberg, CEO at Strikersoft, talk about how eHealth technology supports change in healthcare. Monday 4 July at 16.00-16.30.
Fredrik Wångberg, CEO Strikersoft
Why do you come to Almedalen?
I come to meet customers and other decision makers. To listen and learn from the industry, but also to participate in the discussions that drive health care forward and of course, to participate in our own seminar on Monday, 4th of July at 16.00.
What are the most important topics at the moment?
Digitization is still on top, but I think that this year we will see that the area has taken another step forward.
First there was the technology, then the benefits and that's where we have been over the past few years, but now we come to the implementation. That is, how do we get employees, care recipients, relatives, patients, specialists and everyone else to really use the opportunities that eHealth gives?
Not only does this require user-friendly technology, which we ourselves have worked hard to achieve for a long time, but also to start working in a new way. It's not possible to just switch to digital tools while keeping the analog work procedures. We must look at the entire work procedure from a digital perspective.
That's when we will see new benefits and that those who work feels that eHealth is really a support, which makes the job easier, more fun and and time efficient. We need technology and tools, but the process is the most important thing.
So how do we achieve this? That's what I want to discuss in Almedalen.
Seminar: "Everyone wants to eHealth - but do we dare, in reality, to challenge the prevailing norms?"
(In Swedish: "Alla vill e-hälsa – men vågar vi i praktiken utmana de rådande normerna?")
Venue: S:t Hansgatan 18, Visby
Time: Monday 4th of July, at 16.00-16.30
Fika and mingle is included. Welcome!