Exchange of experience with US on quality measures in healthcare
Fredrik Eriksson, Senior Medical Advisor at Strikersoft, took part in a delegation from Uppsala County Council to Intermountain Healthcare in the US, 7–9 September 2016,

The visit was the first step in a partnership to exchange experiences around follow-up and quality measure and metrics in healthcare for patients with congestive heart failure. A follow-up will occur at about 1 year with Intermountain Healthcare visiting Uppsala.
Intermountain Healthcare
Intermountain Healthcare is a not-for-profit health system with 22 hospitals, 185 clinics and 37 000 employees and is the leading healthcare provider in the state of Utah and in the south-eastern region of Idaho. With a base of over 1.5 million patients, Intermountain has spent 30 years measuring and analysing data to optimise quality of care and work processes, and has become a world leader in process management in healthcare.
"What Intermountain does so well and consistently is to measure in real time in all areas of the process," explains Fredrik Eriksson.
"They then provide feedback on both quality and cost, and so create a process for continuous follow-up and the implementation of operational improvements. They were quick to recognise IT's and eHealth's potential, and have made major progress, including the introduction of fully-integrated measurement."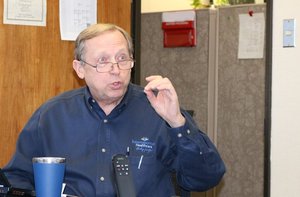 Brent James
Brent James, Chief Quality Officer at Intermountain Healthcare, who visited Sweden in 2015 as one of the keynote speakers at the Dagens Medicins Strategidag strategic conference, shared his views on the quality process. The key is to really take advantage of and utilise all the information contained in the system and thereby make the healthcare process more evidence-based. The use of IT in healthcare to continuously measure all aspects of the process not only reduces variation, but also acts as a foundation for creating effective care processes among different specialisations and the numerous different care principals, according to James.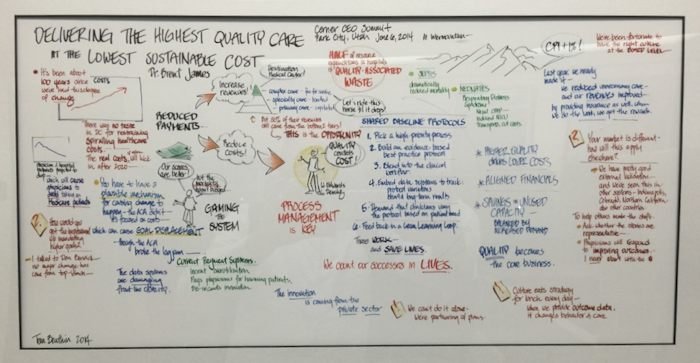 TeleHealth
During the visit Intermountain demonstrated their telemedicine solution, which they are currently enhancing. The solution is mainly used for 24/7 surveillance and to provide qualified care even in remote geographical areas.
"Intermountain uses telemedicine to get closer to the patient and has managed to integrate it as a seamless [MH6]part of the care process. It will be interesting to share our experience in this area as well," Fredrik Eriksson adds.


3 Key Lessons
Fredrik Eriksson summarises the key lessons learnt in Utah:
1. Start by deciding what is important in healthcare and measure it
2. Capture data continuously and throughout the entire process
3. Data capture must be a natural part of day-to-day work, not something you do in addition to your ordinary tasks; build it into your process.
"Doing so will allow us to work in a wholly process-oriented way and to reduce variations, ensuring uniform and equal care for everyone," Fredrik Eriksson concludes.