A Digital Nervous System for Tomorrow's Internet of Things
The age of the analogue alarm – when users' safety or security depended wholly on the reliability of telephone lines – has passed. Today, digital alarm services are a well-established market that is growing at pace with the healthcare and security sectors' progress in upgrading their old alarm systems.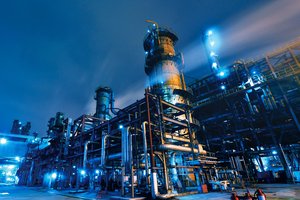 Skyresponse Embraces the Future
Swedish company Skyresponse is among those industry stakeholders who embraced the digital trend from the outset. Together with Strikersoft, the company has developed a number of unique alarm services and now has its sights set on integrating these with revolutionary phenomenon the Internet of Things (IoT).
Skyresponse's flexible alarm system connects the physical and digital worlds via a cloud-based architecture. Comparable to a digital nervous system, it can connect with an unlimited number of devices and is compatible with every kind of product and service imaginable. In the past, Skyresponse mainly supplied personal and care alarm-related services, whereas the major growth opportunities in the field lie in the world's growing number of connected devices – the IoT.
Personal Alarms
Personal alarms are designed to protect people who are regularly exposed to threats or hazardous situations, such as social workers at women's shelters and traffic wardens. Users must be able to activate these alarms easily and discretely, without the alarm itself causing an already dangerous situation to escalate.
Care Alarms
Care alarms are primarily designed for the elderly and ill, who need to be able to alert their home help service or healthcare service and receive help quickly when they have fallen, injured themselves, or need some other kind of urgent assistance. These alarms are designed with a special focus on practicality and accessibility, and can take the form of a red button set in a wristband, for example. They must be accessible in any situation, regardless of whether the wearer takes a fall in the cellar, suffers a loss of vision, or is unable to get out of the bath tub.
IoT
When it comes to IoT, on the other hand, incident management involves the alarm signal from a sensor attached to a device (such as a printing press, for example) being sent directly to an available engineer who can clear the fault.
"The major challenge with this type of service is that it has to work at all times," says Martin Reidevall, CEO at Skyresponse. "There's simply no room for faults or delays. An alarm signal that goes unanswered can have fatal consequences, making the reliability of the service critical," he adds.
Expert Developer Needed
In looking to further develop and improve its existing smartphone apps for generating alarm signals, Skyresponse needed a collaborator with the expertise and resources required to quickly understand and realise the company's vision without compromising on quality or user-friendliness. With these criteria in mind, Skyresponse chose to put its trust in Strikersoft.
"Strikersoft's major strengths are their wide-ranging expertise in IT and many highly-skilled app developers. They design new solutions and understand what their customers want to achieve," explains Martin Reidevall.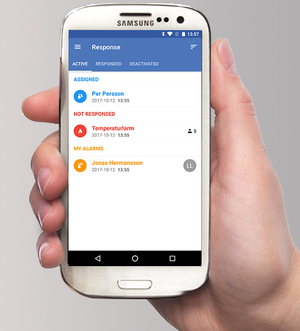 Completely new type of mobile service
In addition to updating Skyresponse's existing apps' functions (both Android and iOS versions), Strikersoft also developed an app for receiving personal and care alarm signals. This app paved the way for a completely new type of mobile service in which alarms and incidents can not only be responded to and managed via a traditional response centre, but also by individuals and personnel already in the field.
This means that alarm signals no longer need to take unnecessary detours, but can be sent and responded to directly from a mobile phone by logged-in users who are in the area and have the ability to assist the person in need. The app not only streamlines the alarm management process, but also means shorter waiting times before help arrives – minutes and seconds that, in some cases, can mean the difference between life and death.
Contender in major procurement processes
Skyresponse's new alarm receiver app gave the company a unique market position and resulted in many new business offers and collaborations:
"All of a sudden, Skyresponse was a contender in major procurement processes. Despite being a relatively small company, we were able to land big customers like Gothenburg Municipality on the strength of our offering," says Martin Reidevall.
Strikersoft also designed the user interface for Skyresponse's web-based alarm receiver, through which operators see and manage alarms when they come in and which is used in large response centres. Today, Skyresponse's system handles 1 million events generated by more than 12,000 objects located at 150 businesses and organisations each and every month.
Fundamental in meeting deadlines
Skyresponse is currently working on a number of major projects for important customers who insist on fast delivery times. Martin Reidevall explains Strikersoft's role in the company's success in meeting these deadlines:
"Strikersoft's efforts have been fundamental in allowing us to meet our customers' delivery deadlines. They've proven themselves flexible and able to make rapid adjustments, which has allowed Skyresponse to deliver the amazing systems we've promised our customers," he says.
Go-to consultants
Strikersoft and Skyresponse enjoy an on-going collaboration that covers past and present projects and includes both upgrades to existing services and the development of brand new services.
"Strikersoft are our go-to consultants. Their efforts have helped us attract many new and large customers and also given us the opportunity to make them part of our customer base and accept offers that have driven the company forward and made us market leaders," Martin Reidevall continues.
The Next Step
Skyresponse's next project will focus on the alarm systems of the future and the Internet of Things:
"All the monitoring equipment and data that exist today open up new opportunities for our industry that Skyresponse would like to capitalise on," says Martin Reidevall.
These opportunities include monitoring temperature and smoke emissions using sensors, for example. When readings exceed a certain level, it can be assumed that a fire has broken out. An alarm warning of this event is sent to Skyresponse's system, after which it is relayed to the right person or response centre in the usual manner. This end-recipient can then assess the situation and make a decision as to what action should be taken, such as calling in the fire brigade, security guards, or other appropriate personnel.
"The infrastructure to support this procedure is already in place. What we'd like to do is use our solution to improve and simplify these systems and to apply this technology to reduce personal injuries and property damage," Martin Reidevall concludes.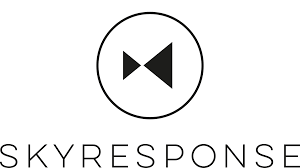 Read more about IoT here >>
I also want to know more about safety and iot from strikersoft