A digital revolution in the construction industry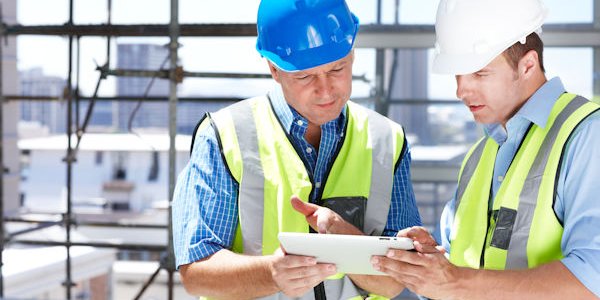 Sweden's construction industry continues to be highly traditional in its work practices and the work of producing requirements specifications is still very much analogue in nature.
Workers consult paper documents to determine which standard and which specific requirements apply to the project at hand with regard to construction, materials and so on. In the very best-case scenario, this information can be searched for in a PDF document. 
  Swedish construction is regulated by around 4,500 different standards, each of which, in turn, can refer to hundreds of different auxiliary standards (known as normative references) that further specify how a structure must be built in order to fulfil the relevant requirements. 
  This complex situation means that enormous amounts of time and resources are spent on manually locating and interpreting the information that serves as a basis for requirements specifications and inspections. Kontrollbolaget recognised the need for a better system and set its sights on becoming the first in the market to digitise this process.
  "The challenge lay in transforming today's analogue standards – which make up an enormously complex system – into a tool with the right format that was both reliable and provided correct information," explains Pernilla Eriksson, Managing Director and Project Manager at Kontrollbolaget.
  Kontrollbolaget had established its vision. Next, it sought out a capable supplier with the ability to create a solution that was both user-friendly and visually appealing. This supplier also needed to be able to grasp the complex infrastructure behind the information that the tool was intended to manage.
  "We realised that Strikersoft had the experience and expertise needed to understand the big picture; that is, not just to focus on what was needed at a particular point in time, but also on what we wanted to achieve in the long term," says Pernilla.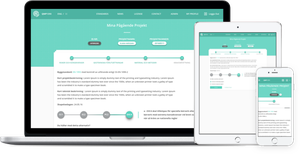 The First of Its Kind 
In October 2016, QMP1090 was launched: a web-based, user-friendly tool that automates the complicated process behind producing a correct and reliable requirements specification. "QMP" stands for Quality Management Programme and "1090" refers to the two key standards that apply to the CE-marking of steel structures in accordance with the EU's Construction Products Regulation.
   "It's the first of its kind on the market and provides a glimpse of what the work methods of the future will look like. It's a tool that's both functional and has a user-friendly design and has succeeded in making a highly complex area manageable," says Pernilla. 
  The user simply enters into QMP1090 what is to be built and how, together with which material and methods will be used, after which the tool generates a requirements specification based on all the different standards and normative references that apply to that particular project. Clients purchase a user's licence and then have the option to use the service completely independently, or to let Kontrollbolaget manage parts of their requirements review and quality audit work. In addition to supplying the solution, Strikersoft also operates the service and manages all customer support on Kontrollbolaget's behalf.
  QMP1090 currently covers 30 different standards. The next stage of development is to expand its range even further (in areas like concrete construction, for example), but also to develop its functionality to allow users to produce an automated inspection plan for the project at hand in addition to a requirements specification.
Over 80 Per Cent More Efficient 
Kontrollbolaget's own tests show that QMP1090 has improved the efficiency of requirements specification work by more than 80 per cent. In Sweden, the construction industry turns over SEK 500 billion (GBP 45 billion) annually, of which SEK 2 billion (GBP 180 million) is spent on requirements specification work. In other words, introducing QMP1090 could mean a saving of over SEK 1.5 billion (GBP 136 million) each year. 
  "The results are very good. It's opened up a whole new way of working for us: we can support our customers in other aspects of the process, engage in knowledge transfer and we ourselves can now also market projects with a higher level of delivery quality," says Pernilla.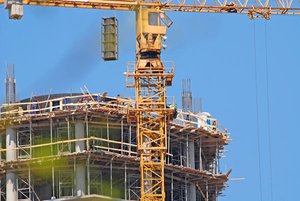 Improved Reliability and Better Communication  
This remarkable streamlining doesn't only result in financial benefits, however. QMP1090 also increases reliability because the digitised process eliminates the risk of overlooking or using the wrong information. Also, instead of wasting large amounts of time figuring out exactly which requirements apply, it allows industry players to spend their time ensuring that requirements are analysed and met. Another bonus is that the tool lays the groundwork for simpler and more equal collaborations. 
"It also improves communication, since it's no longer just one party who holds all the information. It's an incredibly useful tool," Pernilla concludes.
Kontrollbolaget is a company with many years' experience handling requirements management and quality management within the construction and nuclear power industries. The company's specialisations include requirements specifications, controls, procedures and instructions for ensuring the quality of different types of projects.