Lisa Norén is New Member of Strikersoft eHealth Advisory Board
Strikersoft strengthens its eHealth Advisory Board with Lisa Norén.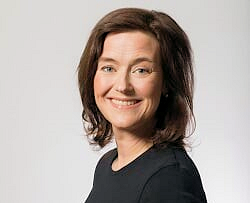 "We continue to form our eHealth Advisory Board to support our own expansion while helping our customers and partners in eHealth, and we are very excited to welcome Lisa Norén as a new member," says Fredrik Wångberg, CEO Strikersoft.
"Lisa's extensive experience in both medical care in the home, primary care and inpatient care together with positions such as Head of Development in healthcare makes her a unique player in our team," continues Fredrik Wångberg. "She also has a huge drive and a curiosity for new digital solutions that really rubs off."
Bridge Between Healthcare and IT
"I see myself as a bridge between healthcare and IT," says Lisa Norén. eHealth is really taking off right now, and I am looking forward to support both Strikersoft and their customers and partners on this journey."
Lisa Norén has previously worked for Täby centrum-doktorn, Förenade Care and Praktikertjänst N.Ä.R.A. and will now assume the role of Senior Medical Advisor eHealth.