Novatti and Vox Telecom – Flawless payment transactions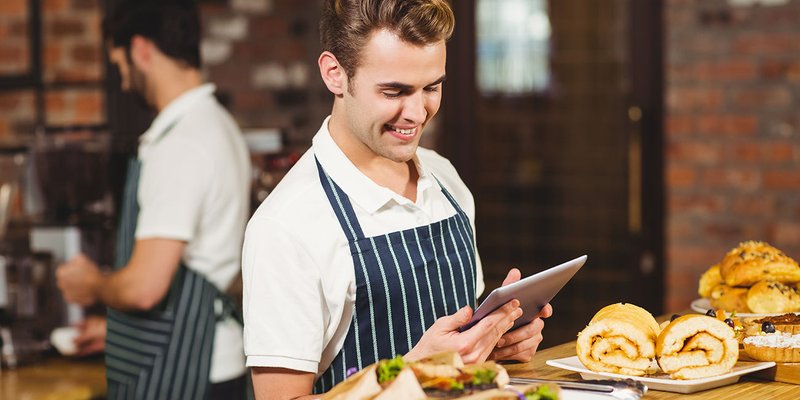 Strikersoft has collaborated with fintech specialist Novatti on a host of different projects in a partnership spanning almost a decade. 
Strikersoft's tasks in connection with these projects have included the integration and customisation of Novatti's award-winning payment system and designing dedicated technical solutions for various customers around the world. One such customer is Vox Telecom, a company that offers mobile operators and small businesses around the globe various types of top-up and micropayment services.
Complemented skills and know-how
"We were interested in the same things and Strikersoft's know-how and skills complemented our own," explains John Doornbusch, Project Manager and Solution Architect at Novatti.
In the past, Vox managed its transactions using a leased payment platform, but weren't satisfied with this solution due to recurring technical problems and because it wasn't possible to develop or adapt the platform quickly enough. As a result, Vox went shopping for a flexible solution that would support the development and rapid changes required in connection with new services and products, but also a platform that was highly secure and stable. They entrusted Novatti with the task of creating this solution, with Strikersoft assuming responsibility for the integration and customisation of Novatti's advanced payment system in line with Vox' specific needs. 
Without a single error
"We had to convince Vox of our technical expertise," says Doornbusch. "Vox Telecom's owner is an engineer and is very thorough, so after we sent the software to Strikersoft in Ukraine, he actually travelled there to take a look at the code itself. That's how much importance he placed on getting the details just right."
The details are important because they equate to security and stability – a must when you're handling money within a large and complex system, since minor mistakes often have major consequences.
When using the leased platform, Vox' total number of incorrect or lost transactions totalled 1-2 per cent. In contrast, during the first week after the launch of Novatti's customised platform, Vox handled 100 times more transactions than usual – two million in five days – without a single error. The average transaction amount was USD 10, making the combined total for the first week's transactions approximately USD 20 million.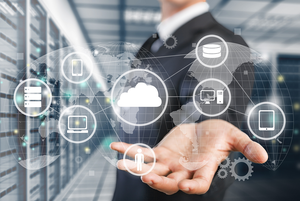 Analysis and Customisation
Each operator and company using Vox' micropayment services has its own rules and routines. This diversity created a unique challenge: conveniently transferring all the data from Vox' old platform to Novatti's payment system and customising the solution to suit the individual operator or company, without the transition causing them any disruption or requiring them to change their routines or to learn the system again from scratch.
"The aim was not to require the operators to make any major changes to their work routines," Doornbusch explains.
Strikersoft developed a web portal for transferring the old system and all its data to Novatti's platform and for integrating and customising the new tool in an efficient and stable way. Since all Vox' micropayment services users had their own work methods and specific rules governing how payments are made, Strikersoft needed to analyse the interface and software used in each individual case so as to understand their specific routines and needs. Strikersoft also provided all the support required during the project and was responsible for overcoming the technical and practical challenges that are part and parcel of this kind of project.
Sales Increase by 60 Per Cent
Thanks to Novatti's payment system and Strikersoft's ability to quickly and dynamically integrate the solution for its diverse users, Vox was able to expand its product range, resulting in a 60-per-cent increase in sales. Reduced operating costs, more flexible product offerings and a shorter time to market also helped boost profits by 25 per cent. What's more, the platform was up and running within three months, on time and on budget. Combined, these improvements are expected to cause profits to double, according to Vox Telecom's own calculations.
John Doornbusch is pleased with Novatti's collaboration with Strikersoft, and summarises the partnership this way: "Strikersoft's efforts have been essential".
During a similar project carried out for a tier 1 operator in Australia, Strikersoft worked alongside Novatti to create a flexible customer service portal that can also be used to analyse transactions. This portal continues to evolve, and is now used for financial networks in Australia, Malaysia, Tanzania and Hong Kong. 
"Strikersoft took on the project at short notice, were quick to produce a prototype for the solution and contributed a lot of additional value by providing improvements that the customer hadn't specified at the outset," explains Novatti CEO Peter Cook.
The prospects for similar collaborative projects between Novatti and Strikersoft in the future are very good: "You're always happy to continue doing business with people whom you get along well with," Doornbusch concludes.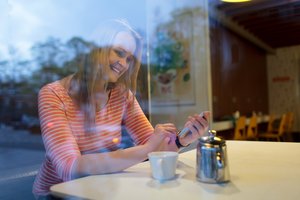 "Strikersoft's efforts were critical during the business analysis phase. They then went on to put together an expert team that tackled the implementation, integration and testing of this complex payment system to ensure that the launch went smoothly and that everything was ready on time."
John Doornbusch, Project Manager and Solution Architect, Novatti (Australia)
"Although we required a number of changes to Novatti's platform and loads of new adaptations and integrations, we were up and running within three months – on time and on budget. Since we were able to broaden our product range, we quickly increased our sales by 60 per cent, and also saw an increase in profit of 25 per cent thanks to reduced operating costs, more flexible product offerings and shorter lead times before new products reach the market. Ultimately, these improvements are expected to lead to a 100-per-cent increase in our net profit."
Claude Schaerer, CEO, Vox Telecom (Switzerland)