Strikersoft & Royal Cornwall Hospitals NHS Trust Sign eHealth Partnership Agreement
Strikersoft and Royal Cornwall Hospitals NHS Trust have signed a partnership agreement aimed at leveraging a range of health-related IT and mobile application innovations.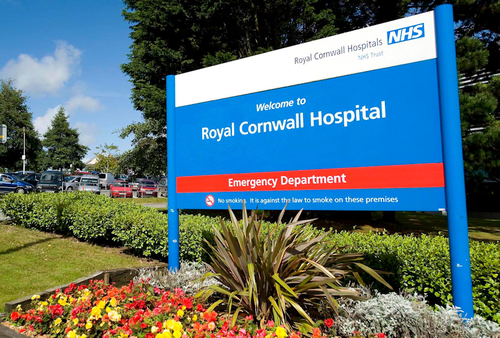 Main focus should be on developing the care processes
"We've been developing our own eHealth applications for several years, but with the increased demands on healthcare, we now realise that our main focus should be on developing the care processes themselves, rather than IT," says Frazer Underwood, Associate Director of Nursing at the Royal Cornwall Hospitals NHS Trust. "We started looking for a partner who had not only the technical capabilities needed, but also an entrepreneurial spirit, and preferably someone who could contribute eHealth experience from other countries, too. Invest in Cornwall introduced us to Strikersoft, who turned out to be a perfect fit," he explains. 
Test eHealth applications with NHS staff
"Cornwall has always been at the forefront of innovation and of adopting new technology and processes when it comes to healthcare, so we're thrilled to have signed this partnership agreement with one of the leading healthcare organisations in the area, the Royal Cornwall Hospitals NHS Trust," says Strikersoft CEO Fredrik Wångberg. "The agreement includes the opportunity to test our eHealth applications in live settings with NHS healthcare staff – a fantastic advantage that will be incredibly useful in optimising our development process and in understanding the needs of carers and patients," he adds.
Leading minds
"We are delighted to have facilitated this exciting partnership," says Nicola Lloyd, Head of Inward Investment at Invest in Cornwall. "Cornwall's health tech sector is full of leading minds who are constantly looking to push boundaries and strengthen the relationship between innovation, technology and healthcare. The region's streamlined system – with a single NHS Trust and one Clinical Commissioning Group – makes it a highly attractive proposition for investors. We look forward to supporting further businesses to the region in the future, " explains Nicola Lloyd. 
Joint stand at Innovation Expo
One of the first activities undertaken as part of the agreement will be a joint team to man a stand at NHS England's Health and Care Innovation Expo 2017 in Manchester, 11-12 September.
About Royal Cornwall Hospitals NHS Trust
The Royal Cornwall Hospitals NHS Trust is the main provider of acute and specialist care services in Cornwall and the Isles of Scilly in the UK. It serves a population of around 500,000 people, a figure that can increase significantly with visitors during the busiest times of the year. The Trust employs approximately 5,000 staff and has a budget of approximately £330 million.
For more information about the Royal Cornwall Hospitals NHS Trust, click here
For questions about Royal Cornwall Hospitals NHS Trust, please contact
Garth Davies
Associate Director, Communications
Royal Cornwall Hospitals NHS Trust
+44-1872 252477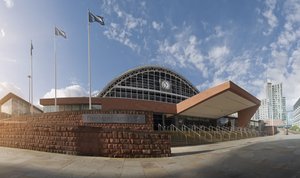 FREE E-BOOK: IT in healthcare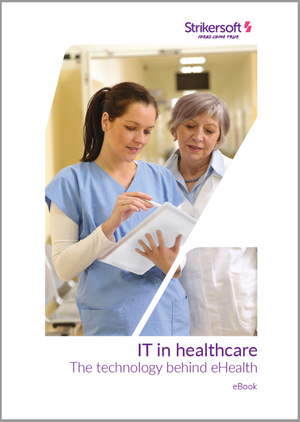 Drones, surgical robots and new smart apps. This eBook examines the technology behind eHealth and gives examples of how it is helping to shape tomorrow's healthcare today.