Strikersoft Supplies Expertise for UN Cold Chain for Vaccine
Strikersoft was recently invited to Geneva to participate in a UN cold chain workshop. The workshop was part of a project aimed at helping address the problem of vaccines being transported at incorrect temperatures while en route to some of the world's poorest people.

One-third of All Vaccine Doses Wasted
"One huge problem when shipping vaccines is maintaining the constant temperature range required to keep them viable," explains Tim Bray, VP Sales Safety at Strikersoft, who attended the workshop. Vaccines are highly sensitive to changes in temperature and typically need to be stored at between 2 C and 8 C, or else they cannot be used.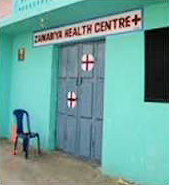 Photo: WHO
The World Health Organization (WHO) estimates that as much as 25-30 per cent of all vaccine doses currently sent to developing countries go to waste because of difficulties in arranging suitable storage and transport. Given that the WHO spends 3 billion euros per year on vaccines for these parts of the world, this means that as much as one billion euros worth of vaccines are being wasted every year and many millions of people are going without the treatment they need.
The Last Mile
"The biggest hurdle in vaccine distribution is what is known as 'the last mile'," Tim continues. The last mile refers to the last 100 km (on average) that vaccines need to travel between central storage facilities and the local doctors and medical clinics who administer them. Many poorer countries have warm climates, poor transportation infrastructures and no control or warning systems to indicate whether a vaccine dose is sound or has been damaged – or will be damaged – if action is not taken to preserve it.

Photos: WHO
That aside, warning systems that indicate whether vaccine doses have been stored outside of the safe temperature range are not a genuine solution to the problem, given that they do nothing to reduce the waste caused by improper storage.
Leveraging Data Analytics to Prevent Waste
"We want to use data analytics at the edge of a network to predict temperature trends – that is, to predict when there is a risk of air temperatures outside of the acceptable range – so that people on the ground can take action to prevent vaccine doses from being destroyed," Tim continues.
The challenge is achieving this vision in countries with little to no IT infrastructure and to establish sustainable processes and practices that will help communities to help themselves and prevent their children from dying through ready access to simple, cheap and easily-administered vaccinations.
Integration Software Development Partner
The cold chain support project has been organised by Business Sweden, with GAVI, WHO and UNICEF participating as NGOs, alongside a number of selected companies, all with various complementary expertise necessary for the project to succeed.
"Strikersoft was invited to join the project as an integration software development partner," Tim explains. "Our expertise within IoT, edge-gateway analytics, meshed networks and app development has been greatly appreciated by our project partners," he adds.
Blockchain Technology
"Given the harsh weather conditions we're dealing with, we really need to use the best technology available to overcome the enormous challenges standing in our way," says Tim. "Together with our partner, Sopra Steria, we will bring expertise in predictive analytics, AI and blockchain technology as well as UN and cold chain experience to bear on the problem," he concludes.
In the next phase of the project, the partners will hold a teleconference to decide how each member's expertise and services can contribute to a joint solution.
Do you want to know more about the project?