Strikersoft's Christmas Mingle - Midwestern Brewing Culture Meets Swedish Coffee
Brewing entrepreneur Peter Lincoln from Swedish microbrewery Brewing Költur joined Strikersoft's Christmas mingle held last week. Peter offered merrymakers the chance to enjoy both a beer tasting and an inspiring story about his entrepreneurial journey.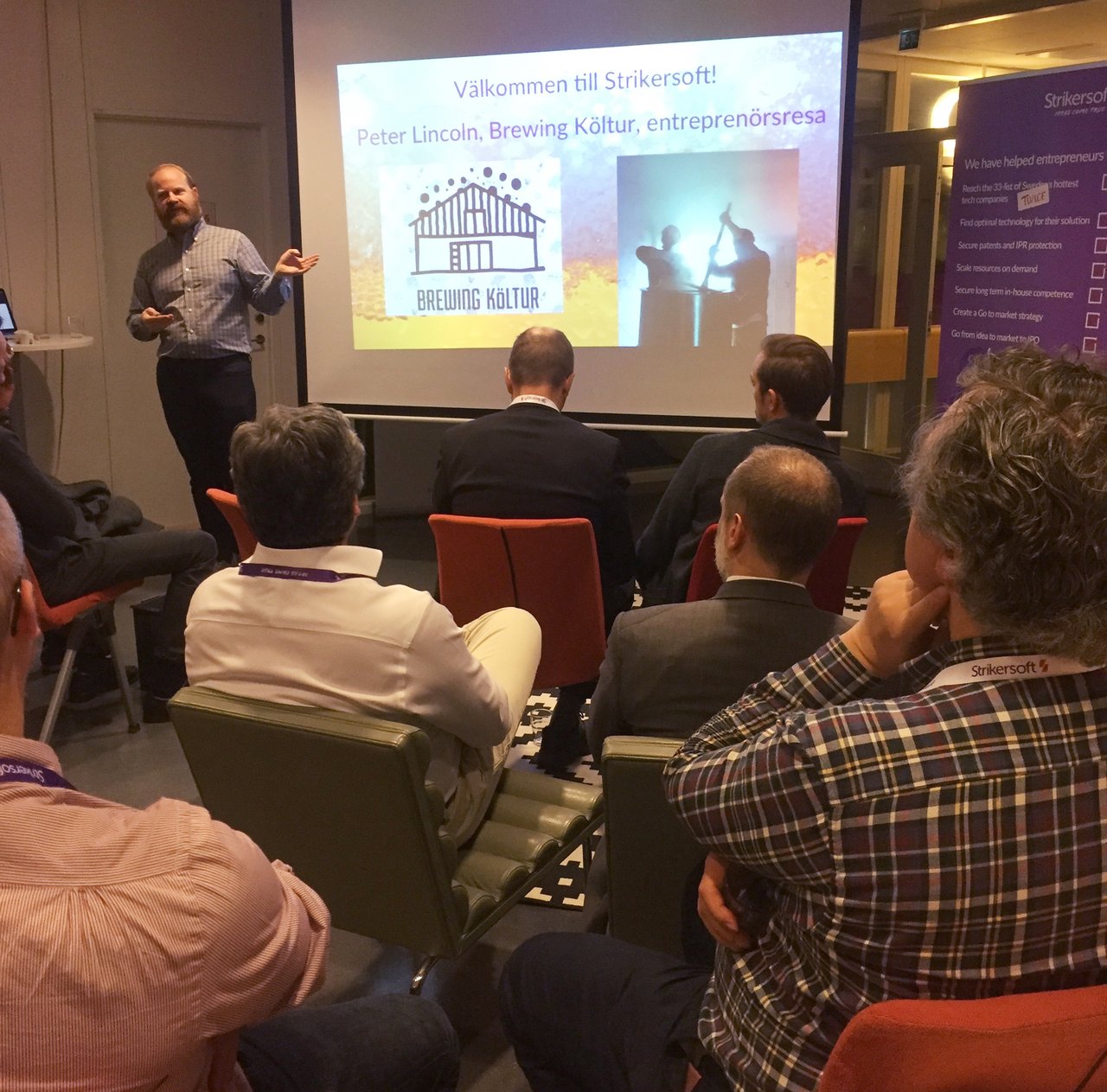 Passion & Persistence Trumps State Monopoly
To begin with, Peter talked about the passion and persistence needed to break into a market dominated by a state monopoly (in this case Sweden's Systembolaget) and to find your niche. He also stressed the importance of believing in your product and defending it, even when you face criticism and setbacks.
Peter and Brewing Költur co-founder Daniel Norlindh have always begun their product development with a flavour they like and then stuck with the idea all the way through production and marketing.
Cross industry cooperation
Peter and Daniel also believe that Brewing Költur owes some of its success to their combining two different beer cultures; Daniel is Swedish, while Peter hails from the Midwestern United States.
One entrepreneurial tip that Peter shared with Strikersoft's guests, and which proved key in helping Brewing Költur find its niche, is to combine your business idea with the expertise of a local entrepreneur from a different industry. For example, the United States is home to a brewing culture that combines beer with coffee, and Brewing Költur transplanted this tradition in its collaboration with local coffee roasting company Järna Rosteri AB.
Brewing Költur also partners with local restaurants, organises beer tastings and exhibits at fairs and festivals as ways to build its brand and create a demand for its products in its local market, Sweden.
So, how might an innovative collaboration with other entrepreneurs help you grow your business?
Do you want to know more about ways to collaborate and make your ideas come true?