Novatti
Flexible solutions and flawless payment transactions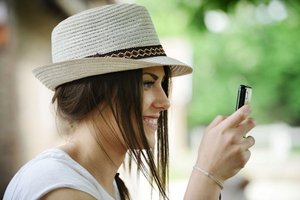 NOVATTI: CHALLENGES
Strikersoft has collaborated with fintech specialist Novatti on a number of different projects over the course of almost a decade. As part of these projects, Strikersoft has integrated and customised Novatti's award-winning payment system as well as designed technical solutions for a long list of diverse customers around the world.
One such customer is Vox Telecom, a company that offers mobile operators and small stakeholders around the globe various types of top-up and micropayment services. Vox was looking for a flexible payment platform that would allow them to make quick-fire changes and develop new services and products, but also a system that was highly secure and stable. They entrusted Novatti with creating this solution, with Strikersoft assuming responsibility for integrating and customising Novatti's complex payment platform.
Each operator and company using Vox' micropayment services has its own rules and routines. As such, the challenge lay in transferring the information from Vox' old platform to Novatti's payment system smoothly and painlessly and in adapting the solution to suit each individual operator or business, all without disrupting their business during the transition or requiring them to change well-functioning routines and learn a new system from scratch. 
NOVATTI: SOLUTIONS
Strikersoft first adapted Novatti's system. They then developed an advanced web portal for transferring Vox' old system and all its data to Novatti's new platform and for integrating the new tool in a practical and stable way. Since each of Vox' micropayment services users have their own routines and specific rules governing how transactions are made, Strikersoft needed to analyse the interface and software used in each individual case in order to adapt the system to suit their specific needs and routines. Strikersoft also provided all the customer support required and were responsible for overcoming the technical and practical challenges that are part and parcel of this kind of project.
"Strikersoft's contribution was critical during the business analysis phase. They then went on to put together an expert team that tackled the implementation, integration and testing of this complex payment system to ensure that the launch went smoothly and that everything was ready on time."
NOVATTI: RESULTS
When using the old leased platform, Vox' total number of lost or incorrect transactions was 1-2 per cent. In contrast, during the first five days following the launch of Novatti's new system, Vox handled 100 times more transactions than usual – two million in total – without a single error. 
Thanks to Novatti's payment platform and Strikersoft's ability to efficiently and dynamically integrate the solution with various users' systems, Vox was able to expand its product range, resulting in a 60-per-cent increase in sales. Due to reduced operating costs, more flexible product offerings and shorter lead times before new services reach the market, Vox also increased their profit margin by 25 per cent. What's more, despite all the modifications and customisations needed, the system was operational within three months – on time and on budget. 
"Congratulations, your platform is performing like a Swiss clock! Better than ever before, and better than any other platform I know."

I also want to increase sales with 60% ! 
Contact me to evaluate how much I can increase my sales.