Thank you Stockholms Sjukhem!
When Stockholms Sjukhem arranged the SSH-day for all their employees October 16, Strikersoft was invited to participate and demonstrate SwipeCare Ipad connected to the Take Care journal system. 
The main purpose of the SSH days is to inform about all the important work that is done in RnD, Education and Innovation that is going on in all different facilities. All employees shall have the opportunity to, during one afternoon, take part of ongoing projects , discuss with scientists and developers and also testing new tecnique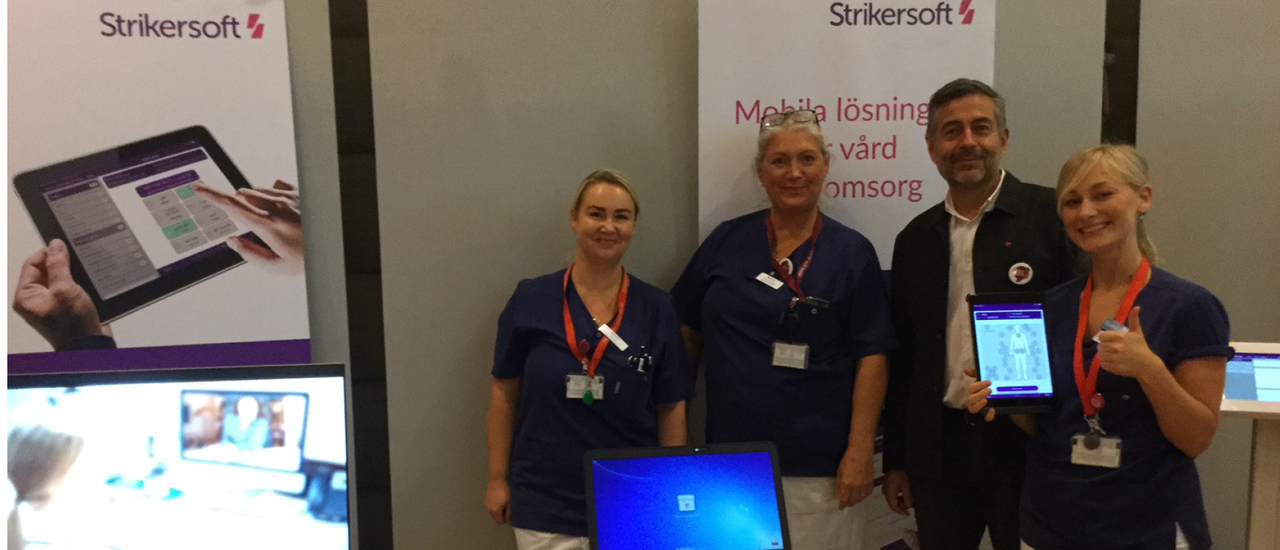 The SSH-day will also be arranged for the facilities run by Stockholms Sjukhem at Bromma Hospital. 
Thank you for having the oportunity to take part of the day. 
About Stiftelsen Stockholms sjukhem:
We have cared for people with chronic or long-term illnesses since our inauguration in 1867. Stockholms Sjukhem is a non-profit organization.Stockholms Sjukhem is a private hospital and nursing home owned and operated by a foundation formed in the 1860s. The work is primarily conducted on the basis of care agreements with municipalities and Stockholms county council. Our areas of expertise and profiling are advanced home care, geriatric care, rehabilitation, palliative care and residential care for people with illness because of old age or neurological or dementia illnesses.
Stockholms Sjukhem has a unit for research, development, education and innovation collaborating with, among others, Karolinska Institutet.