Turnaround improved by 50% for Tetra Consulting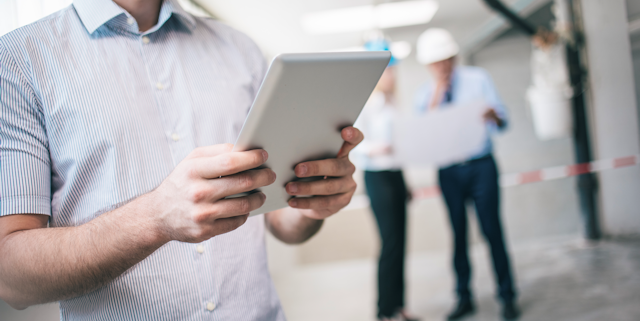 - The business of consultancy and assessment in areas such as fire safety, health safety and water hygiene is a very dynamic one, says Peter Moore, Managing Director of Tetra Consulting, UK. It demands modern and...

... efficient solutions. However, when more time than necessary was being spent on the production of reports, it was time for us to do something about it .
Optimization of internal processes
 - When we approached Strikersoft, we wanted a partner who could understand our requirements and who could help us optimize and automate our internal processes.  We had an existing system that was inefficient, continues Peter. 
When consultants went out to a site they had numerous paper-based checklists to fill in.  Back at the office they entered the information into word documents, created reports, and then sent them on to Quality Assurance for approval.  Once the final changes were made, it was only then that the report was ready to be sent to the client.
The process was very time consuming and costly. The first step in improving it was an analysis of Tetra's requirements and business processes.  Tetra's priority was the optimization of their water assessment process and their health and safety and fire assessment process. Strikersoft developed a complete end-to-end system including cloud-based servers, administration web, user interface with apps and a possibility to connect to outside contractors.
Report writing reduced from 2-4 hours to 30 minutes
Tetra's consultants download the app to their tablets, and once on-site the consultant can now collect complex data in a consistent and efficient way.  The app is intuitive and also allows the consultant to edit comments and attach photos with ease. With just a final click a preliminary report can be created on the spot, which gives an instant overview to the client. 
Back at the office the creation of the final report that is then sent on for Quality Approval takes approximately 30 minutes instead of the previous 2-4 hour maximum. With the production of 200-400 reports a month it was also important for Tetra to have a consistent look and feel to their reports, which was also achieved.  Once reports are approved they can be sent directly to the client by email.
Turnaround improved by 50%
The cloud-based backend services that support the app developed by Strikersoft offer extreme flexibility for example:
New configurations can be added and existing configurations can be effortlessly changed

Many suggested improvements from consultants/clients can be easily implemented

Approved final reports can be ready in 1-3 days instead of up to 2 weeks with the old system
-This enormous reduction in lead time means more satisfied clients and huge savings for us, says Peter.
Handle increased client demands
 - All of the implemented improvements enable our consultants to concentrate on serving our clients better, and thanks to the modern and efficient solutions developed by Strikersoft, Tetra's consultants can handle increased client demands without an increased workload continues Peter.
Once on-site the tablet can furthermore:
Work off-line

Give an instant overview in the form of a preliminary on-site report

Display and extract a list of high priority items
Risk management solution to add customer value
 - Strikersoft is also working on an on-line property risk management solution, which is a value added service which we will offer our clients, says Peter.
 The user, Tetra's clients' property managers, will use this solution to get an overview of operations, and it will also support them in the management of their risks.  It is easy to use, and the operational overview function and quick access to management reports aims to reassure the property managers as they go about their daily work.
-Strikersoft not only improved our internal processes, but also enabled us to provide added business value by developing the property risk management solution for our clients. Additional value for us which we hadn't anticipated when we initially approached Strikersoft for the development task, concludes a satisfied Peter Moore.