Decision Support for Medication Reconciliation
Improved drug use among the elderly gives a higher quality of life, increases equality in care and contributes to lower costs.
With the reports in SwipeCare® CDS-Pharma, nurse practitioners receive compilations of e.g. drug follow-up, drug-related problems and the Swedish National Board of Health and Welfare's indicators for good drug therapy in the elderly. It provides nurse practitioners with good support in discussions to change prescriptions and reduce the use of inappropriate drugs for the elderly.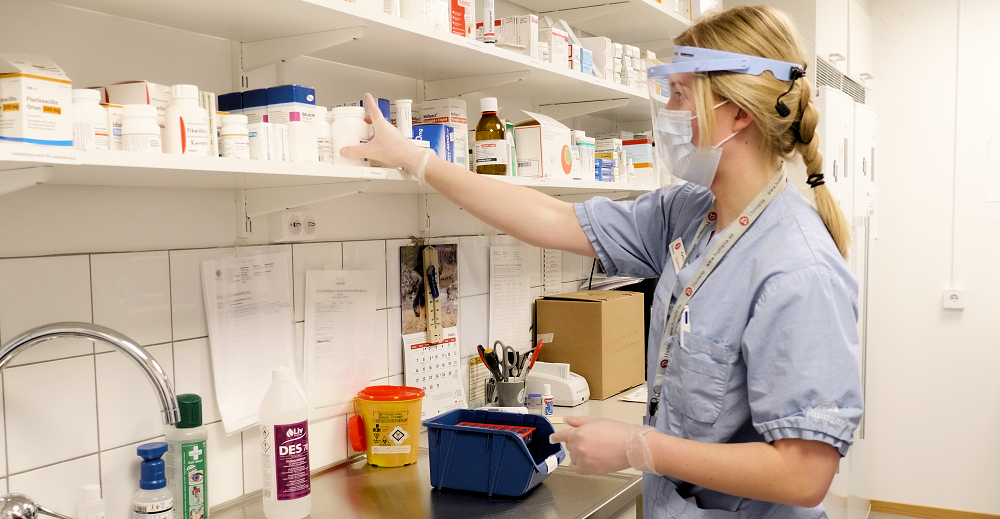 For Nurses and Nursing Staff
SwipeCare® CDS-Pharma is an easy-to-use tool that saves time in care. With a few keystrokes, you get a quality analysis of the drug treatment. The process involves the patient and provides good support for discussions about treatments and experienced symptoms.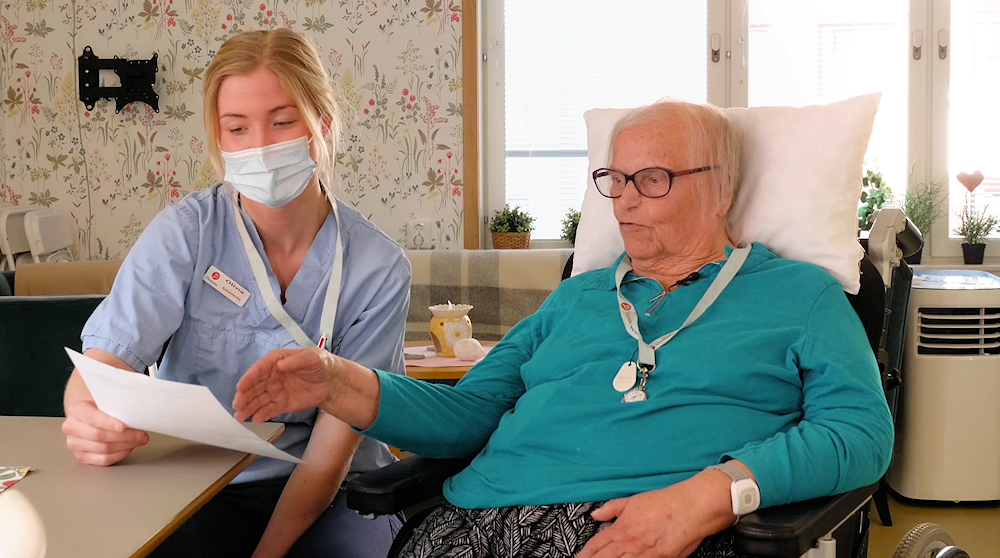 SwipeCare® CDS-Pharma provides physicians with integrated clinical decision support when and where drug decisions are made. The tool provides an overall picture of the patient's drug use, taking into account, e.g., The Swedish National Board of Health and Welfare's drug- and diagnosis-specific indicators. Furthermore, each symptom listed by the patient on the rating scale PHASE-20 (PHArmacotherapeutical Symptom Evaluation) [1] is directly matched to the patient's list of drugs.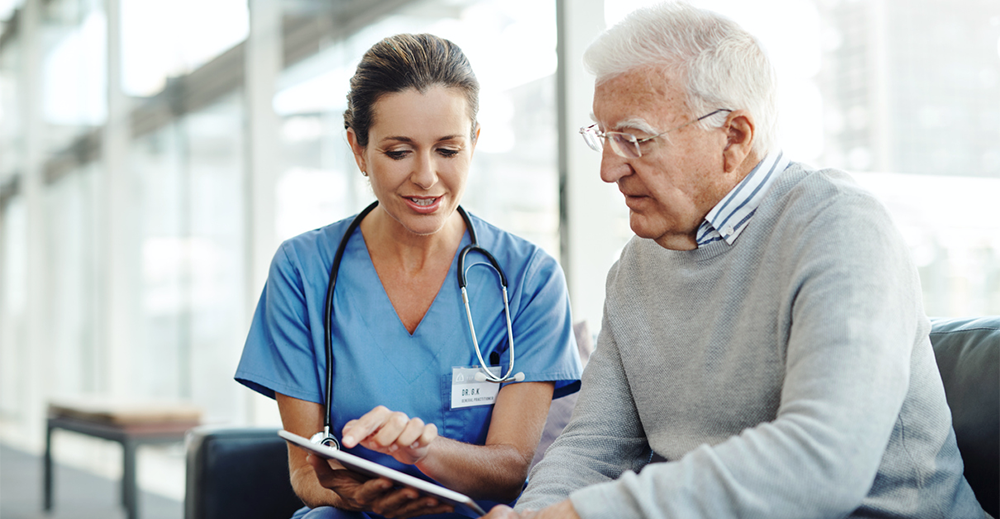 About drug use in healthcare
About SwipeCare® CDS-Pharma
Johan Fastbom
Johan Fastbom is a professor of geriatric pharmacology at Karolinska Institutet and one of Sweden's leading experts in the elderly and medicines. Johan has, since the mid-90s, devoted his professional life to working for better drug use in the elderly. Johan Fastbom's many years of research [2-4] and development work form the basis for SwipeCare® CDS-Pharma.
6 tips for achieving good drug use
We asked Johan Fastbom for six pieces of advice to achieve good quality in the elderly's drug use.
Read the advice here >>
Compiled drug expertise
The clinical decision support is based on collective data from, e.g., guidelines, recommendations, research reports, and documentation. This provides an overall analysis of various factors linked to good drug treatment of the elderly.
Clinical decision support
SwipeCare CDS-Pharma is a Clinical Decision Support (CDS) integrated into the care process in SwipeCare [5]. The care process can then be expanded with, e.g., automatic follow-up of blood pressure or home monitoring with pain assessment.
10 years of use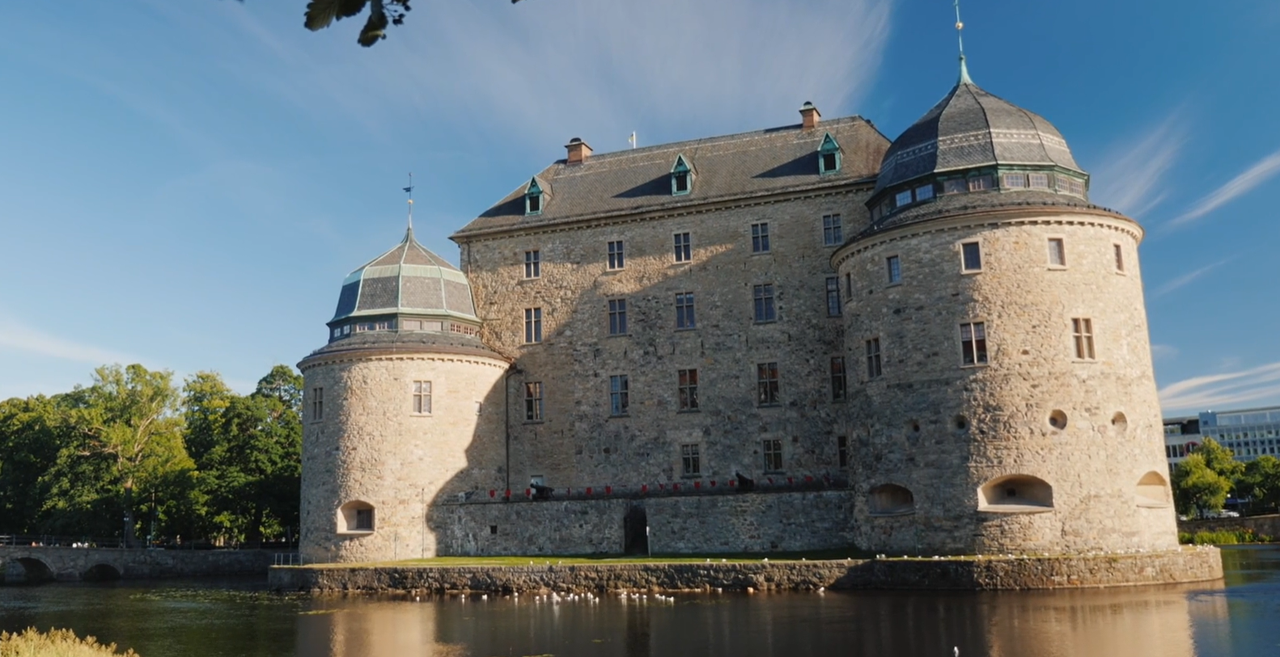 The municipality of Örebro in Sweden has used SwipeCare CDS-Pharma since 2012. At that time, a pilot was launched, and after evaluations, a broad introduction was implemented throughout the whole municipality in 2016. Today, about 100 nurses use the tool in Örebro municipality.
---
---
References:
[1] Hedström M, Lidström B, Åsberg KH. PHASE-20: Ett nytt instrument för skattning av möjliga läkemedelsrelaterade symtom hos äldre personer i äldreboende. Nordic Journal of Nursing Research. 2009 Dec 1;29(4):9–14. ("A new instrument for estimating possible drug-related symptoms in elderly people in nursing homes.")
[2] Johansson-Pajala R-M, Gustafsson L-K, Jorsäter Blomgren K, Fastbom J, Martin L. Nurses' use of computerised decision support systems affects drug monitoring in nursing homes. Journal of Nursing Management. 2017;25(1):56–64. Available from: http://onlinelibrary.wiley.com/doi/abs/10.1111/jonm.12430
[3] Lagerin A, Törnkvist L, Fastbom J, Lundh L. District nurses' experiences of using a clinical decision support system and an assessment tool at elderly care units in primary health care: a qualitative study. Prim Health Care Res Dev. 2021 Sep 15;22:e45.
[4] Lagerin A, Lundh L, Törnkvist L, Fastbom J. District nurses' use of a decision support and assessment tool to improve the quality and safety of medication use in older adults: a feasibility study. Prim Health Care Res Dev. 2020 Jun 4;21:e15.
[5] Berner ES, La Lande TJ. Overview of Clinical Decision Support Systems. In: Berner ES, editor. Clinical Decision Support Systems. 3rd ed. New York: Springer; 2016.