Self-care in trauma and stress management for achieving person-centred care
The project "New digitised aided self-help with trauma & stress focus" has had its first Project Reference Group meeting on 9 April and we asked Ulf Sandström, one of the project's originators, a few questions: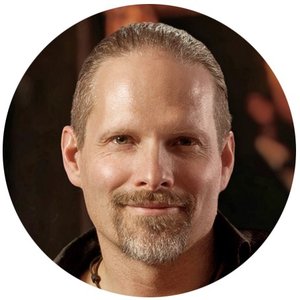 In April 2017, the project Nytt digitaliserat stöd för egenvård - med fokus på trauma och stress (New digitised aided self-help with trauma & stress focus) was awarded half a million Swedish kronor under Swedish innovation agency Vinnova's programme supporting challenge-driven innovation. The project aims to design a tool – a smartphone app – that promotes self-help in stress and trauma care.
In carrying out the project, Strikersoft will partner with both Swedish EFT association and Peaceful Heart Network. Strikersoft will develop the app and also contribute its know-how to the eHealth project to ensure that the product is compatible with both related systems already in place and existing rules and regulations.
We asked Ulf Sandström, product developer, trauma consultant and one of the project's originators, a few questions about the initiative:
What problems will the project solve?
The project's target group is people who need help, but who, for various reasons, perhaps can't or don't want to contact a healthcare provider. This might be due to language barriers, cultural differences, or the taboo that surrounds mental health that stops people from seeking help from traditional sources. Also, many people suffering from stress and trauma come from countries or areas where no healthcare laws exist that guarantee things like patient integrity. These kinds of deficiencies can – and do – lead to disgraceful forms of personal violation, such as rape, which makes people wary of contacting healthcare providers.
At the same time, people recognise that they have a problem and search for answers online. It's here that the project comes in, providing support in the form of an app that promotes self-help.
How does the app work?
It's based on self-regulation, stabilisation, or "grounding", as it's popularly known. The first step in alleviating trauma or extreme stress is to calm the autonomic nervous system. There are many different methods for doing so, such as meditation and yoga, but because these take time, which requires patience, and because patience is often in short supply when the nervous system is in an uproar, we've chosen a simple method that gets results after just five minutes. It's a good way both to involve the patient in their own care and to allow them to take control; a factor that is often crucial when many people are affected at the same time, or when it's difficult to make contact with a healthcare provider.
We wanted to focus on simplifying the process flows. To promote use among the target group, we've made it easy to distribute the tool. When a person meets a refugee or someone experiencing extreme stress, for example, they can easily send a link to the tool to that person's computer or phone.
What real-life experience is the app based on?
We've worked in 20 countries since 2007; places where language is sometimes an obstacle, where education levels vary enormously, or where Internet access is very unstable and healthcare waiting times can be unreasonably long. We've helped tens of thousands of people displaying various symptoms of stress and trauma. More than that, it's not only the individual themselves whom we can help. Often, relatives, emergency services personnel and aid workers also need help to regain emotional stability.
What alternatives are currently available?
We haven't seen very many alternatives. Most alternatives try either to fill an app with information about how to think and act to achieve calm, or offer an open platform where everyone can contribute advice, but where it's not always clear what to do and in which order. What makes our app unique is that it gives a practical demonstration of what you can do to calm your own nervous system in just five minutes, step by step and with the option to regulate the pace of the process yourself.
The other thing that's unique about our tool is the user interface. We've created instructions that are 100-per-cent graphic; that is, that don't depend on language. It's kind of like the kids' game "Simon Says"; you try to copy exactly what "Simon" does. The method has proven highly effective, too. At the same time, we also have a more detailed version of the app that combines text, images and animations for those who want to know the background behind what they're doing and to better understand the method itself.
What results have you documented?
We currently have 3,000 journals from the past four years' work that show an immediate and sustained calming of stress and trauma symptoms using this method of self-stabilisation. Our experience after ten years of study is that we can achieve up to an 80-per-cent positive reduction in certain symptoms with an effect that is still evident upon follow-up a few weeks later. A truly amazing result, if you ask me.
What future progress do you hope to see within eHealth? 
We believe that Sweden needs a more unified interface for all IT in healthcare. Perhaps a kind of "road map" from the local county council might be a solution; something that app developers and others can follow, so that even those who didn't grow up with computers and smartphones will feel at home and can quickly start using the eHealth tools available. I hope that eHealth will become available to those who aren't so computer-savvy too. Also, that we will be able to integrate both confidential care and patient journals with input from massage therapists, physiotherapists, dieticians and relatives to achieve a more coherent overall health perspective.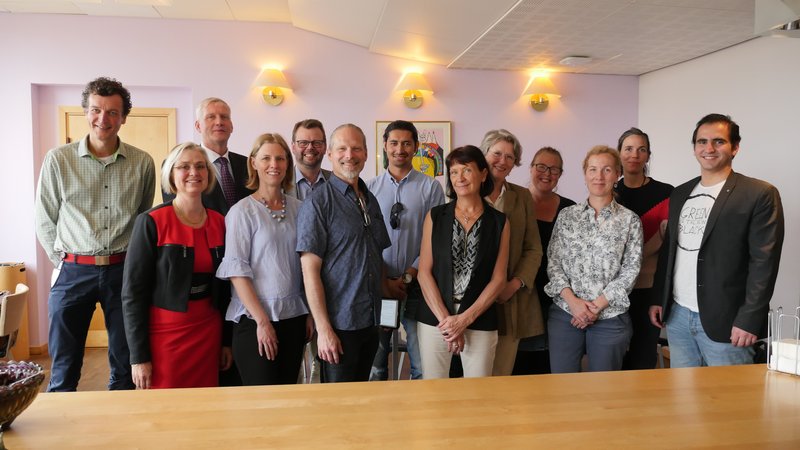 Photo taken at start-up meeting on June 9th to create a Project Reference Group.
L to R:
* Rickard Bracken, SALAR
* Sara Bern, Project Manager, Strikersoft
* Björn Söderberg, KaiMuk
* Maria Pilblad, Swedish Public Employment Service
* Robert Berg, Strikersoft
* Ulf Sandström, Peaceful Heart Network
* Rahmat Rezai, former refugee, Furuhaga HVB Hem
* Catarina Guldberg, StressFri
* Lotta Olmarken Ingler, Capio
* Anna-Lena Byström, Handbook for Healthcare, Inera
* Astrid Källström, 1177 Vårdguiden
* Helena Orrevad, SALAR
* Nawar Alolabi, former refugee, Norrtälje
Absent
* Ing-Marie Wieselgren, SALAR
* Tina Trygg, Sweden's National Board of Health and Welfare
* Gunilla Hamne, Peaceful Heart Network
FREE E-BOOK: IT in healthcare
Drones, surgical robots and new smart apps. This eBook examines the technology behind eHealth and gives examples of how it is helping to shape tomorrow's healthcare today.