Agreement regarding eHealth Platform SwipeCare® Signed with Acceptus
Strikersoft and Acceptus have signed a cooperation agreement that will let Strikersoft provide more in-depth support for healthcare-sector clients implementing its eHealth platform, SwipeCare. The deal also includes Acceptus becoming a SwipeCare reseller in the Swedish market.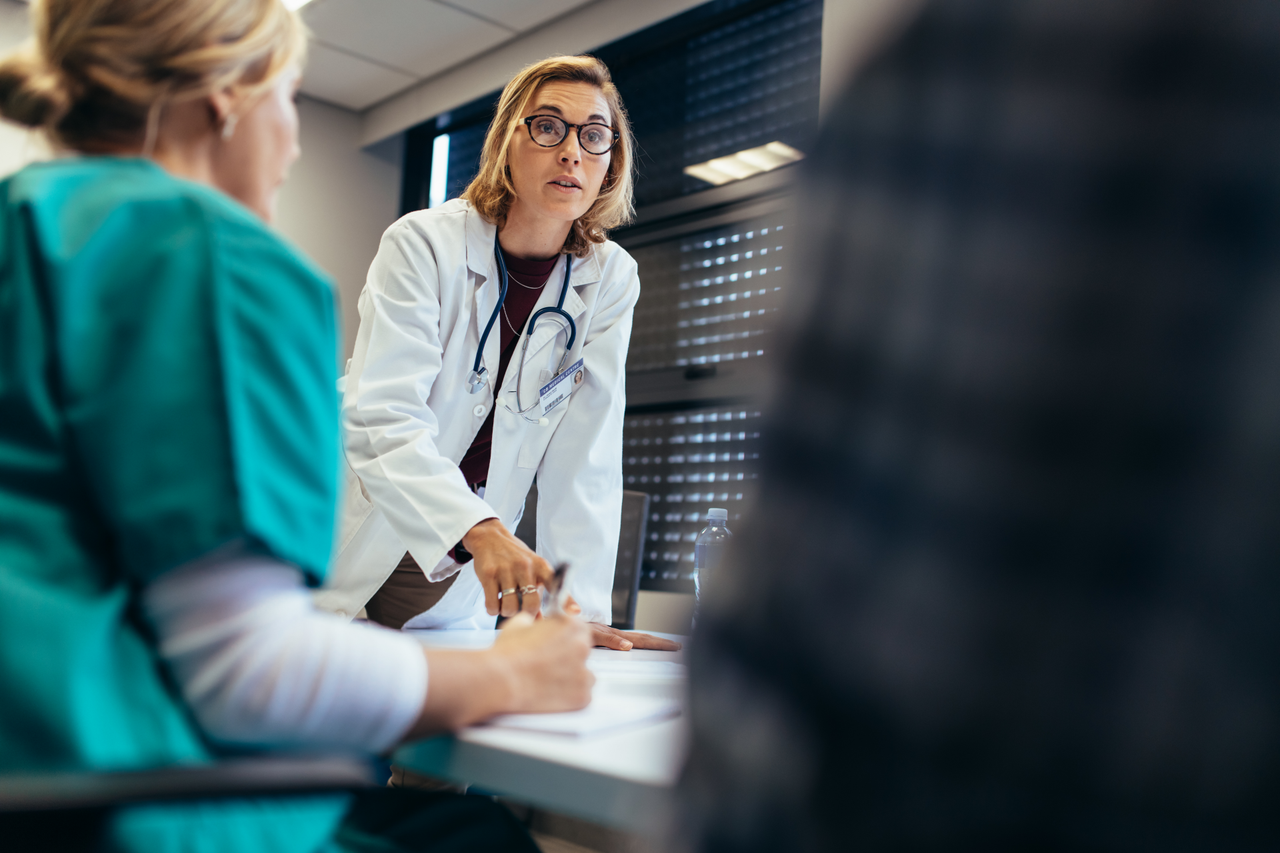 The agreement means that care providers who choose SwipeCare as their eHealth tool will now have full access to Acceptus' significant experience and many and varied consultancy services. This added value will help ensure that their investment in IT in healthcare will produce the desired results – less administration work, better-quality medical care, more patient-focused care and more.
"Helping our clients implement SwipeCare in their organisations has reminded us of the truth of the saying that an eHealth solution's success lies in the quality of its implementation," says Strikersoft CEO Fredrik Wångberg. "Realising this, we sought out a partner within the healthcare sphere who could help our clients reap digitalisation's full reward through their complete range of implementation services, from turn-key projects and training to organisational development and interim managers. We found just what we were looking for in Acceptus," he says.
The reseller agreement now in place will see Acceptus strengthen its offering in Sweden's healthcare market. It will also see SwipeCare become directly available to Acceptus' more than 250 Swedish clients as an integrated solution.
"SwipeCare fits perfectly with our existing offering when it comes to organisational development in healthcare, since it's an effective tool for helping our clients improve their work flows and processes," explains Anette Cederberg, Managing Director of Acceptus. "We plan on offering a package solution with SwipeCare at its core that includes template design, demonstrations/training, customer support, system maintenance, software and hardware leasing," she adds.
Acceptus and Strikersoft will man booth B01:01 at the Vitalis IT in healthcare conference and exhibition, 24-26 April in Gothenburg, Sweden. Visitors to the booth are welcome to discuss implementing eHealth solutions with the representatives on hand.
Strikersoft develops healthcare-digitalisation tools that improve quality of care, reduce administrative load and increase patient participation. Strikersoft is also a member of CGM's Partner Programme.
For more information, please contact
Fredrik Wångberg, CEO, Strikersoft
fredrik.wangberg@strikersoft.com
+46 (0)730 632 301
Acceptus provides experienced consultants with backgrounds in healthcare to implement eHealth solutions. The company also offers installation, support and maintenance services for the TakeCare healthcare information system.
For more information, please contact
Cecilia Svahn, Business Developer & Sales responsible, Healthcare, Acceptus
cecilia.svahn@acceptus.se
+46 (0)707 208 274