Welcome, Eva-Lena!
Strikersoft has further strengthened its eHealth business area by adding Eva-Lena Engman to its staff as Senior Project Manager.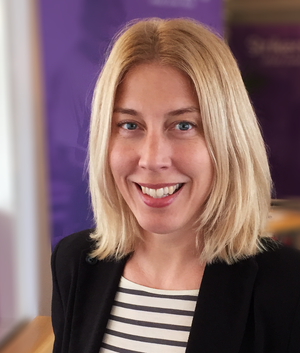 Eva-Lena Engman
Eva-Lena brings with her more than 15 years' experience in agile software development in the fields of medical image processing and web-based remote diagnostics. She gained her experience working for Karolinska University Hospital, RxEye, ContextVision and Karolinska Institutet, among others.
Diagnostics using national digital networks
"I spent the past few years as project manager in a project funded by [Swedish Innovation Agency] Vinnova. Our aim was to deliver high-quality, consistent diagnostics using national digital networks. In this regard, I believe there's a lot that the wider healthcare system can learn when it comes to adopting a process-oriented mindset in networks, which, coupled with a focus on the patient, reduces both variations and waiting times," says Eva-Lena.
Research-based medtech development
"Eva-Lena's solid background in both research-based medtech development and agile project management in eHealth is a perfect fit for us now that our healthcare-related offerings and tools are beginning to attract serious attention from industry stakeholders," says Strikersoft CEO Fredrik Wångberg. "We're happy that Eva-Lena has agreed to join our team and help support our customers' on-going progress in eHealth," he concludes.
"While working on this project, I also followed Strikersoft's successes with SwipeCare®, and now also with the launch of Digital Clinic. It will be fun to get on-board and help Strikersoft continue its progress," Eva-Lena adds.
Eva-Lena holds a Master's degree in Molecular Biotechnology Engineering from Uppsala University and will be based at Strikersoft's HQ in Kista, Stockholm.
---
Are you interested in eHealth and in streamlining your care processes? Learn more about the iPad-based tool SwipeCare®, as used by Praktikertjänst N.Ä.R.A. Click HERE.
Want to know more about Digital Clinic that allows healthcare centers to offer digital doctor's visits? Click HERE