Telenor Satellite Broadcasting
"Strikersoft understood what we were looking for"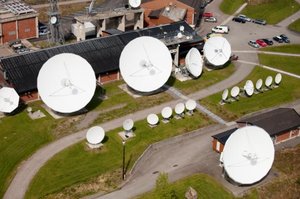 CHALLENGE
Telenor Satellite Broadcasting (TSBc) is a major European satellite provider of broadcast and data communication services for customers in the broadcast, maritime, and oil and gas markets.
TSBc has a flexible set-up for video processing to provide the services the customer desires. The flexibility is provided by combining a number of video processing functions for each service. It is frequently modified for the addition of new services, the alteration of existing services and the improvement of resource utilization. The correct combination of video processing functions is vital to delivering high quality services to customers.
RESULTS
Strikersoft developed a system to help TSBc's staff to more easily configure and maintain the video processing functions and services. The system implements new flexible business rules that ensure correct configuration. It also provides a powerful user interface that helps staff visualize the configuration, by predicting the effects of configuration changes. The system is also the source of billing information for TSBc's customers.
Strikersoft delivered the system in increments which allowed TSBc to start using the system and to refine requirements during the project. In less than 6 months from project start, TSB was already enjoying the benefits.
"Strikersoft understood what we were looking for and delivered in increments."