Safety
Mobile inspections with digital tools is an effective way to offer your safety solutions.
Safety is becoming increasingly important in today's business environment. It ranges from on-alert security for airports and shopping centres, to proactive security inspections of business properties.
Strikersoft has a long track record of developing various safety systems for clients. Mobile solutions, rapid communications, radio interfaces and intuitive user interfaces are some of the cornerstones in our development process.
Inspections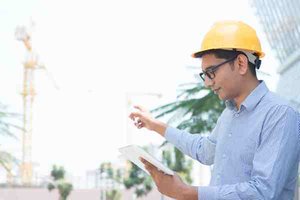 An essential part of safety is the inspections required by legal authorities for example, including inspections of fire hazards, asbestos, emergency exits and so on. It is vital that these inspections are well documented; often authorities can close down an entire operation if the correct documents are missing.
Well structured processes and filing systems are paramount for a successful inspection operation. At the same time, ensuring efficiency in the actual inspections is key to ensure productivity. Furthermore, end-clients are increasingly expecting instant reporting and transparency.
Strikersoft has developed tailor-made complete inspection solutions for various clients over the years, often built to support complex internal business processes and stringent Government requirements.
Inspection Framework
For safety operators with requirements that are slightly more standardized, Strikersoft is offering a flexible platform, the Inspection Framework, that can be used to rapidly build systems for inspections and safety. Based on the experience from the numerous tailor-made solution done for clients over the years, the Inspection Framework consist of flexible modules that easily can be combined in different ways in order to meet the requirement of the specific system.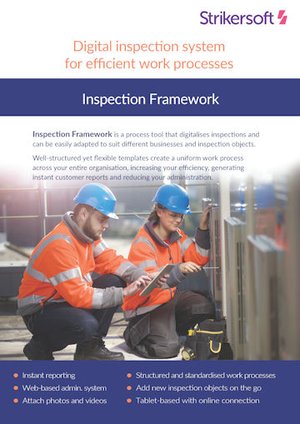 NEWSFEED
A digital revolution in the construction industry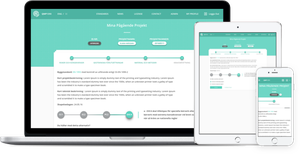 "The challenge lay in transforming today's analogue standards – which make up an enormously complex system – into a tool with the right format that was both reliable and provided correct information," explains Pernilla Eriksson, Managing Director and Project Manager at Kontrollbolaget.
Turnaround improved by 50% for Tetra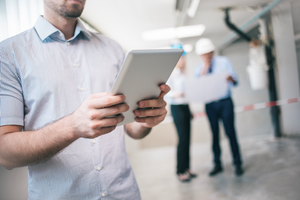 "The business of consultancy and assessment in areas such as fire safety, health safety and water hygiene is a very dynamic one," says Peter Moore, Managing Director of Tetra Consulting, UK.
Life and business critical, under the water, for NDE Offshore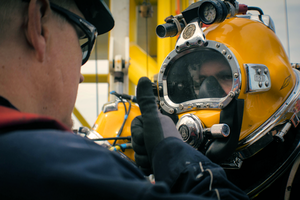 "The inspection of diver's equipment is vital. It literally means life and death for our divers, and is critical for our business," says Anders Strand, Service Manager of NDE Offshore, one of the leading diving and offshore services companies in Sweden.
CUSTOMER CASE