Support & Maintenance
Operation
In many cases, we also manage the operation of the systems we develop for our customers. Our support process includes standard operation and maintenance as well as incident management. We can also provide different levels of incident management support – reactive, proactive, and predictive – all according to your needs and preferences. In the case of proactive and predictive support, we use more advanced monitoring tools. 
Incident management
Having a solid process in place to deal with incidents is extremely important. We have a well-defined and tested incident management process that is activated instantly when something goes wrong and that manages problems in an organised way. We offer this process at three different levels:
Level 1: Reactive
We troubleshoot problems when users submit error reports or when an alarm is triggered for a production system that we are monitoring. Reactive maintenance is essential and both end-users and systems administrators expect there to be a reactive maintenance solution in place.
Level 2: Proactive
We take action to fix issues that don't directly affect operation, but that we recognise may negatively impact the service should other issues also arise. For example, taking the opportunity to replace a broken fan in the secondary server while it is temporarily offline. Another example is taking action to remedy non-critical errors. Proactive maintenance can also include monitoring when different parts of a system are to be upgraded and testing the system as a whole to ensure that it will continue to work as intended, even after the upgrade. This kind of maintenance often requires more advanced monitoring models.
Level 3: Predictive
We use Splunk and other advanced monitoring systems to protect against critical errors before they occur. These systems analyse patterns to predict when changes in data will trigger a maintenance task. Predictive maintenance also involves recognising trends, such as predicting the result of an on-going volume increase, which, in three months' time, will result in server overload. This level of monitoring allows the servers to be changed ahead of time and the potential problems to be avoided. Predictive support could also involve monitoring that detects that the volume of transactions handled by a particular solution will reach its maximum value at a certain time of year (such as during the lead-up to Christmas or Mother's Day) and that the system will need to be prepared ahead of time to be able to handle this spike.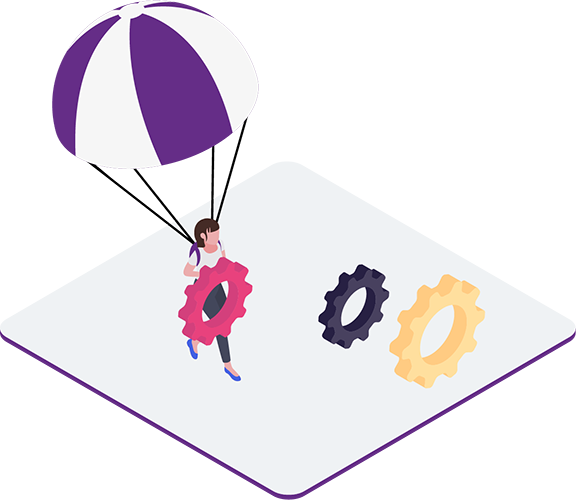 Support & Maintenance