Welcome, Rebecca!
Strikersoft boosts its UX/UI expertise, hires Rebecca Westling.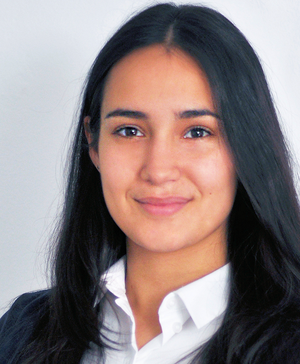 Rebecca Westling
Successful digitalisation requires not only smart applications, but also interfaces with intuitive, user-friendly designs. To further strengthen Strikersoft's expertise in UI design, we recently added UX/UI designer Rebecca Westling to our team.
Rebecca has a background as a qualified graphic designer for both digital and print media and has experience working with web development and UX design. She now joins Strikersoft's team after recently graduating from Stockholm University's Interaction Design Programme.
"These days, UX/UI is a hygiene factor," Rebecca explains. "The more complex services become from a technical standpoint, the easier to use they need to be. It's the overall experience that determines whether or not a person will start using a new application. I'm glad I've found a team that shares my passion for providing a solid overall experience and I'm looking forward to helping maintain a first-class user experience for Strikersoft's customers."
"We're pleased that Rebecca has chosen to continue her career with us and I view her as yet another key member of our team," says Strikersoft CEO Fredrik Wångberg.
Rebecca began work on 1 August and will focus initially on eHealth and the further development of Strikersoft's eHealth tool, SwipeCare®.
Want to know more about how to make your systems user-friendly? Feel free to contact Rebecca HERE.
Are you interested in eHealth and the iPad-based tool SwipeCare®, as used by Praktikertjänst N.Ä.R.A. and others? Click HERE.